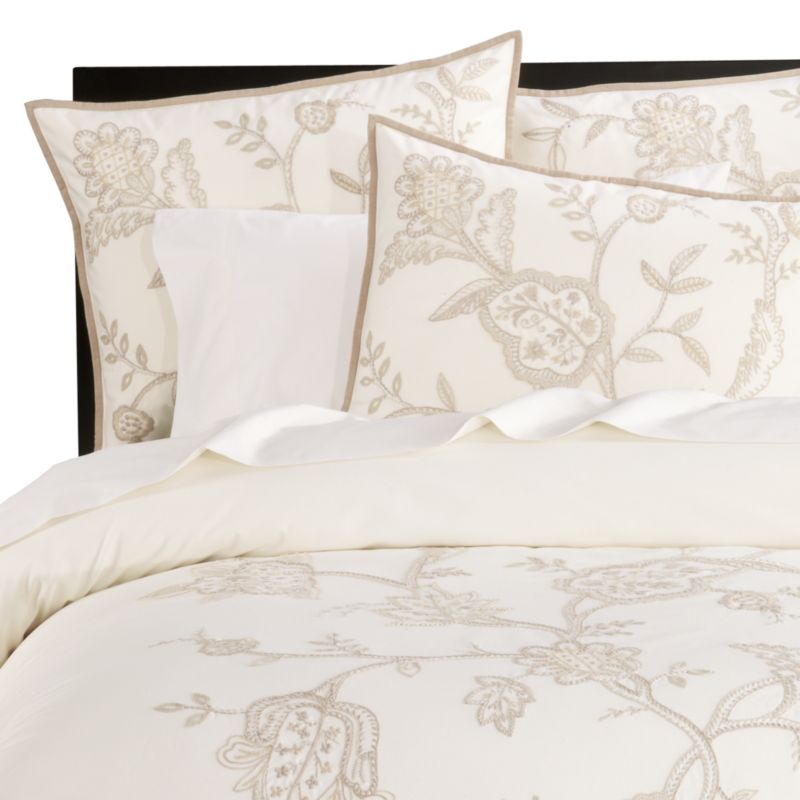 This is my little corner of the house where work meets bills meets clutter and the catch-all. It's a work in progress... It's a little niche in our bedroom, next to the closet. In order to have more room in Will's room for all of his
stuff
, the office & all of the stuff that goes with it, got moved into our bedroom.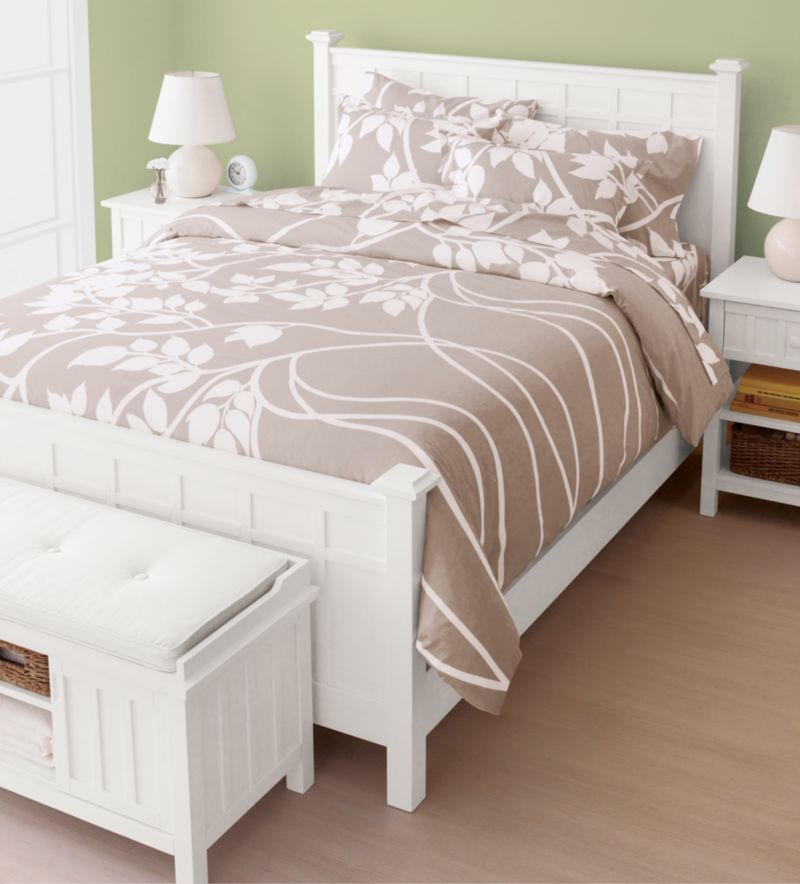 Hubby and I were talking about maybe getting a new duvet cover for the bed, which is about 3 feet away from my desk area, so obviously any pops of color I add to my super mini Mom Cave need to coordinate with that. Our duvet now is a nice soft grey, but we've had it for 4 years... It's getting a little drab. I like the idea of keeping the bed somewhat subdued and mellow since it is a place of relaxation, but I would love to pop some color in the desk area to provoke some liveliness.
I really want to make this space a little more girly and organized. Here are a few things I'm working on doing:
- New duvet for the bed... ? There are actually a bunch I really like right now! I'll have to throw a few out there and see what Hubby says...
- Add a fabric bulletin board to pin up pictures that inspire me. Whether it's a picture of the Disney Cruise I want to take in 2 years with the kiddos, or a great color scheme that I'm dying to use on a project.
- Add a dry erase board to keep a running "To Do" list and cross off the stuff that I complete so I feel more accomplished.
- Hang a message center on the wall so I can get some of the clutter off of the top of the desk. I really like
these
from Pottery Barn.
- I was also looking at maybe adding a horizontal band around the entire room in the teal accent color we are currently using in our room and adding some of
these zinnia flower stencils
inside the band to give the walls some interest and contrast.
This is usually my little escape while Will takes a nap. I hop on Facebook to see what's going on, check on the blog, and start something creative. Not to mention all of the other not-so-fun things that need to be done to keep the house running like paying bills, making grocery/Target/Costco lists, and cutting coupons.